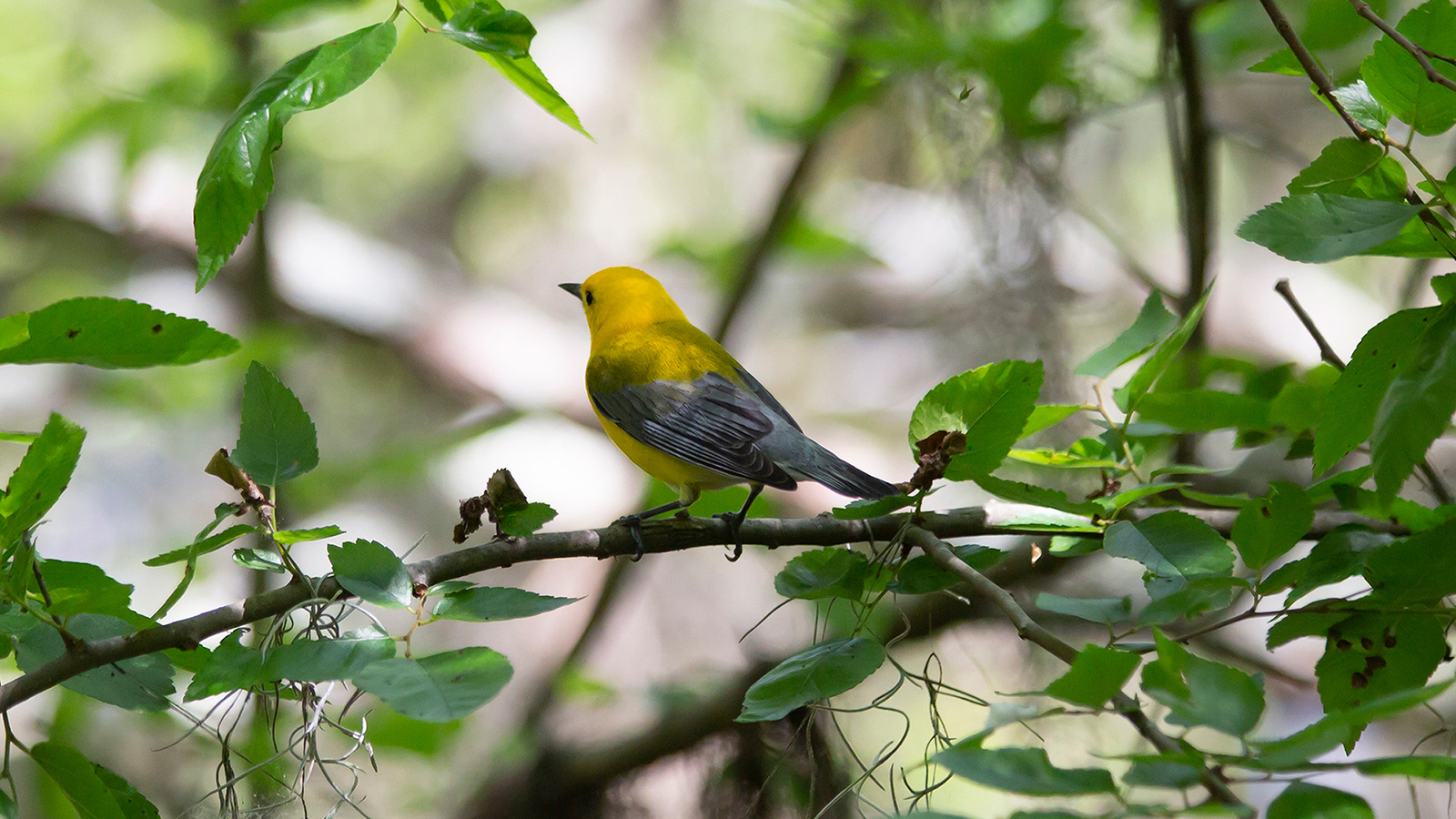 Prothonotary Warblers in North Louisiana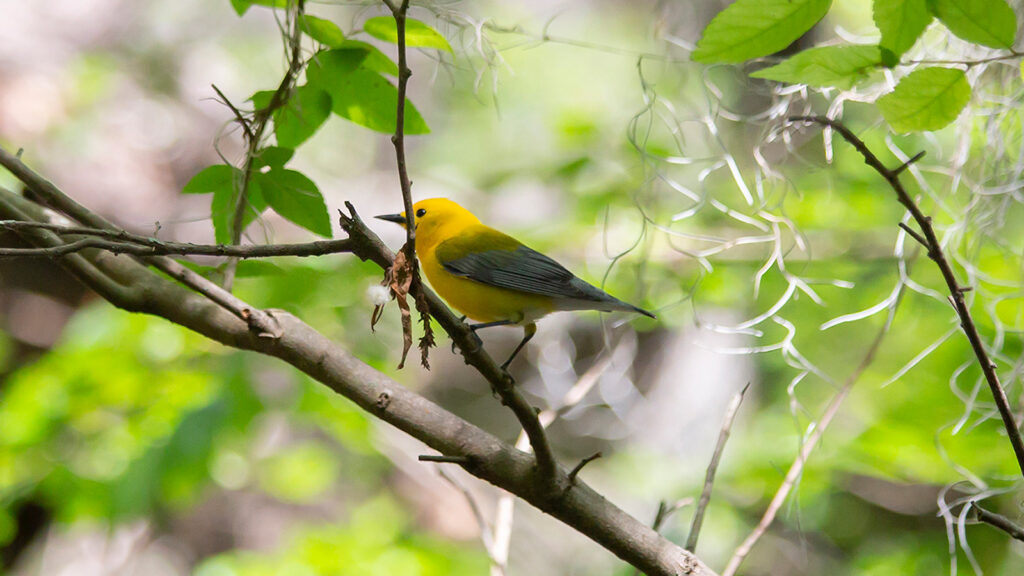 Did you know that the prothonotary warbler is one of two warbler species that nests in dead tree cavities?
Prothonotary Warblers
at
a Glance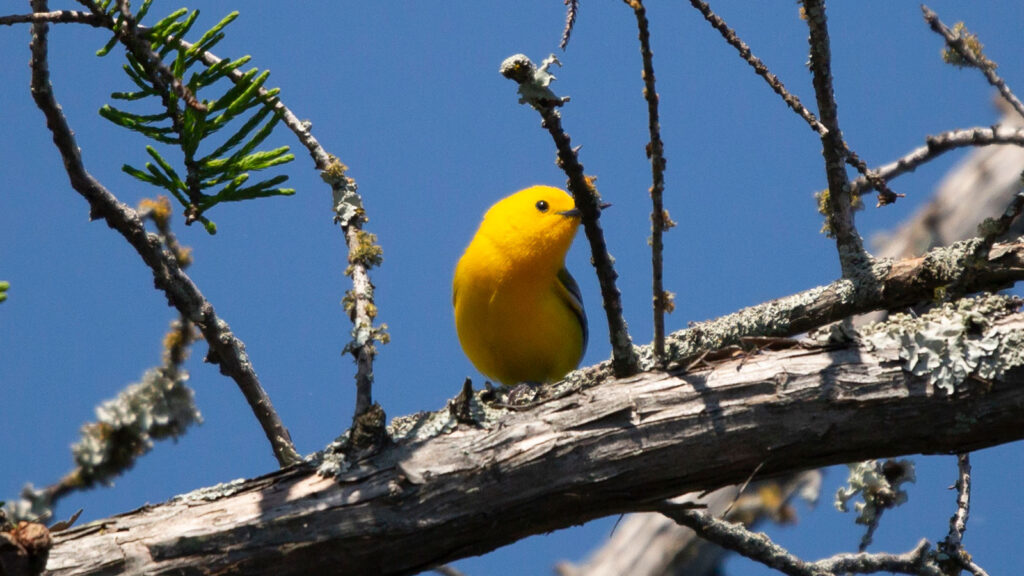 Prothonotary warblers are often confused with male hooded warblers due to both being yellow birds.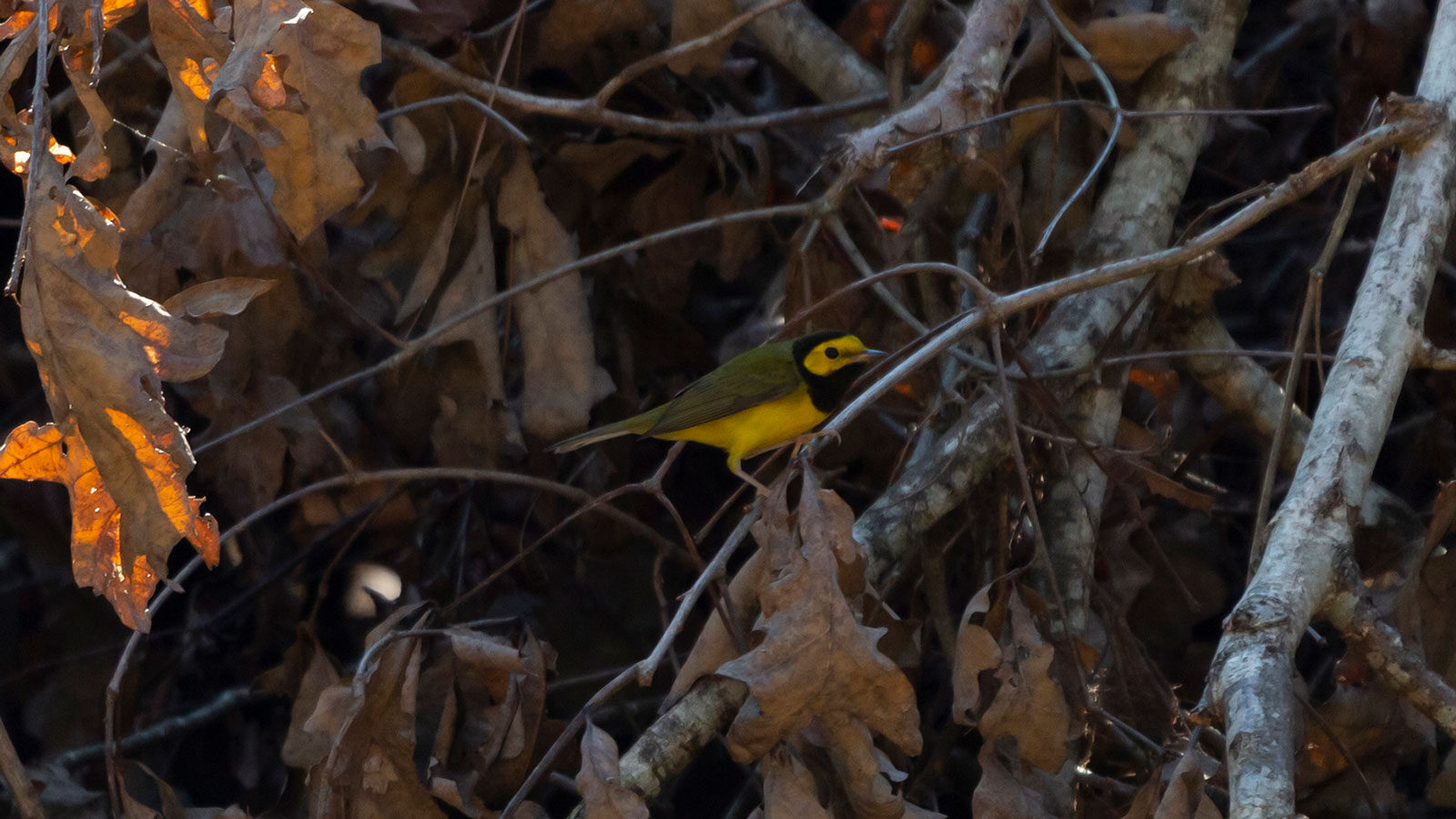 Prothonotary warblers have yellow heads while hooded warblers have black on their heads.
See prothonotary warblers @