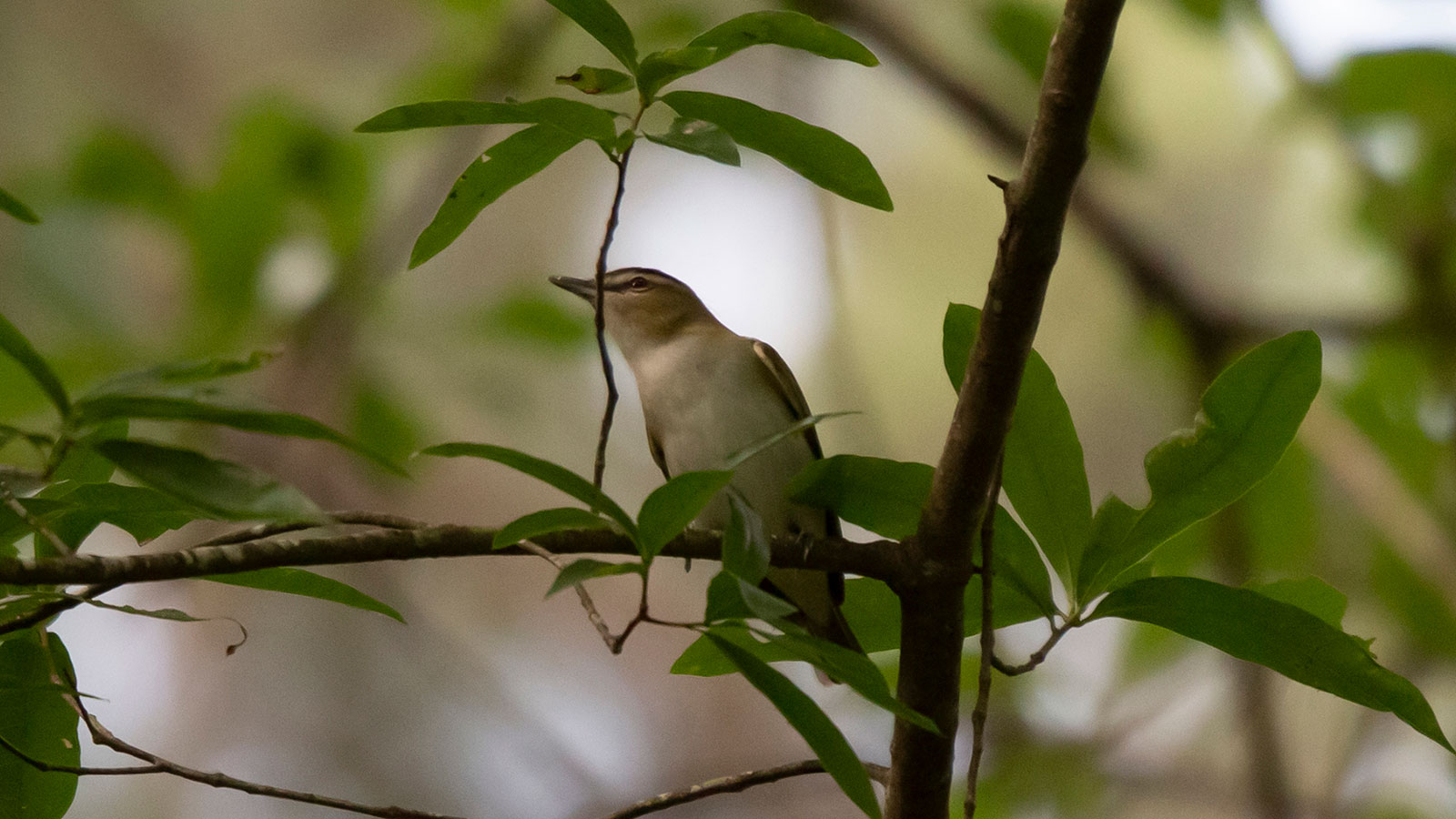 Red-eyed Vireos in North Louisiana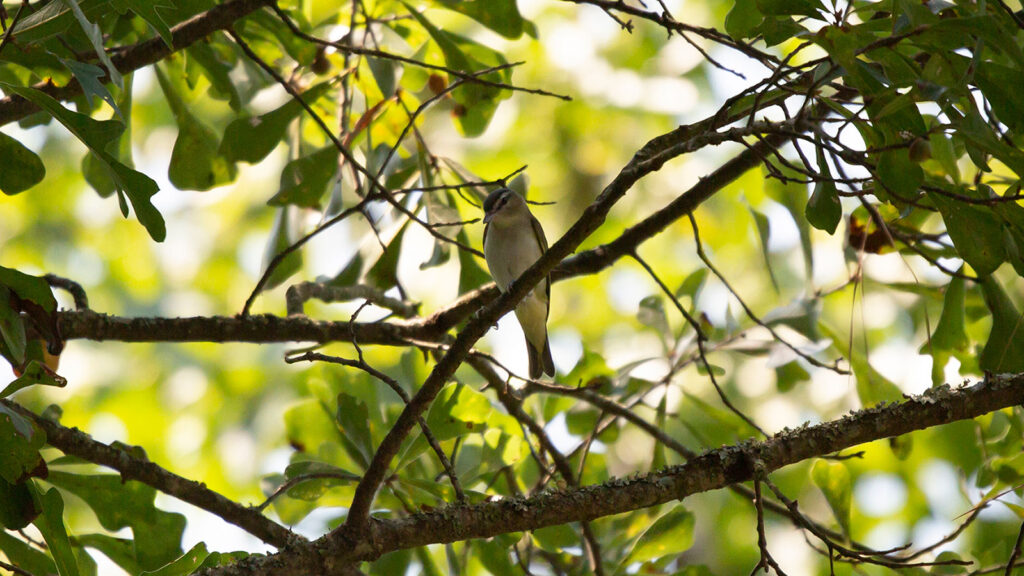 Did you know that Male red-eyed vireos can sing over 10,000 songs a day?
Red-eyed Vireos
at
a Glance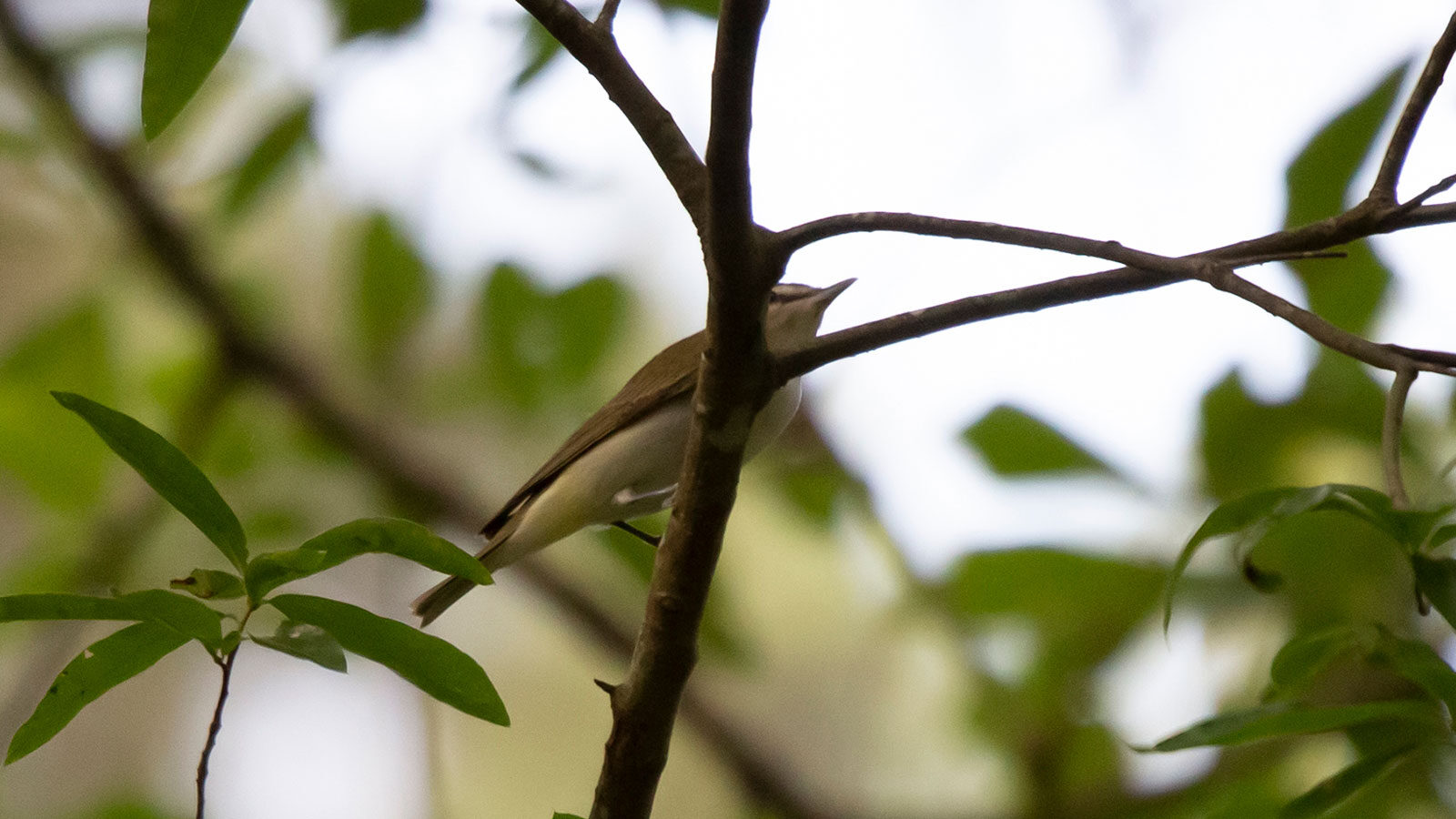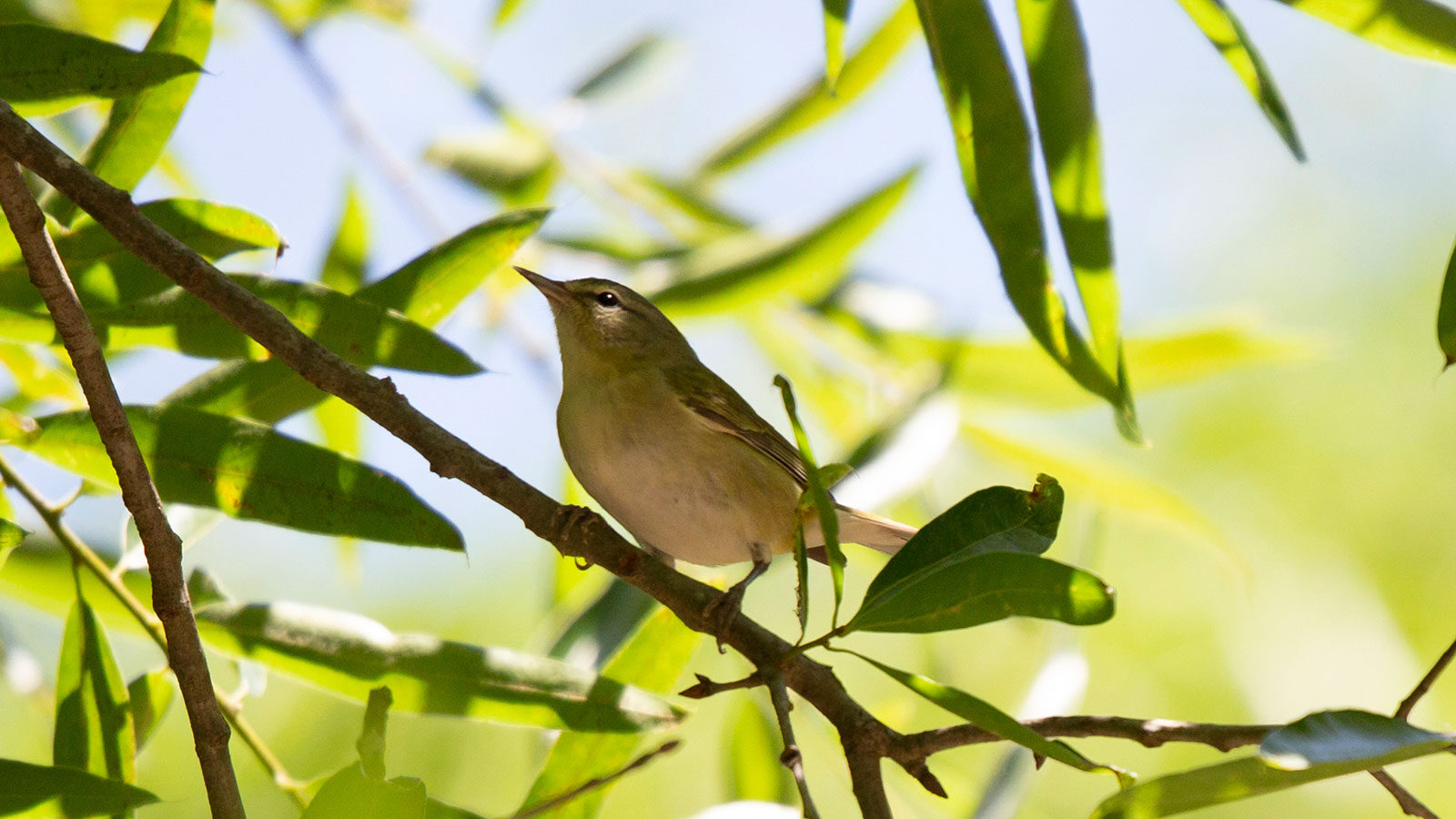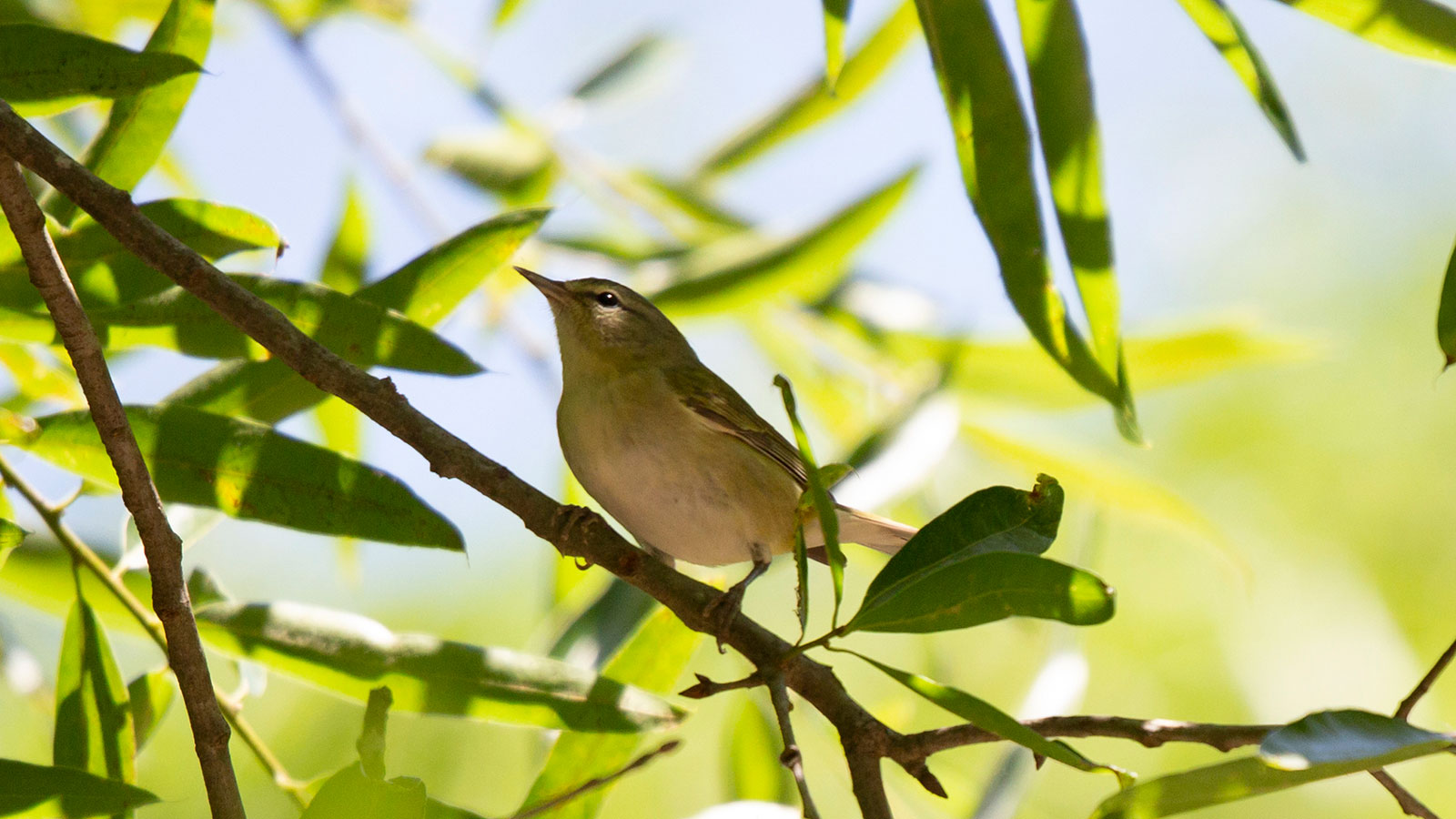 Red-eyed vireos are often confused with Tennessee warblers due to their olive backs and white underparts.
Look for red-eyed vireos in your backyard during spring and summer.