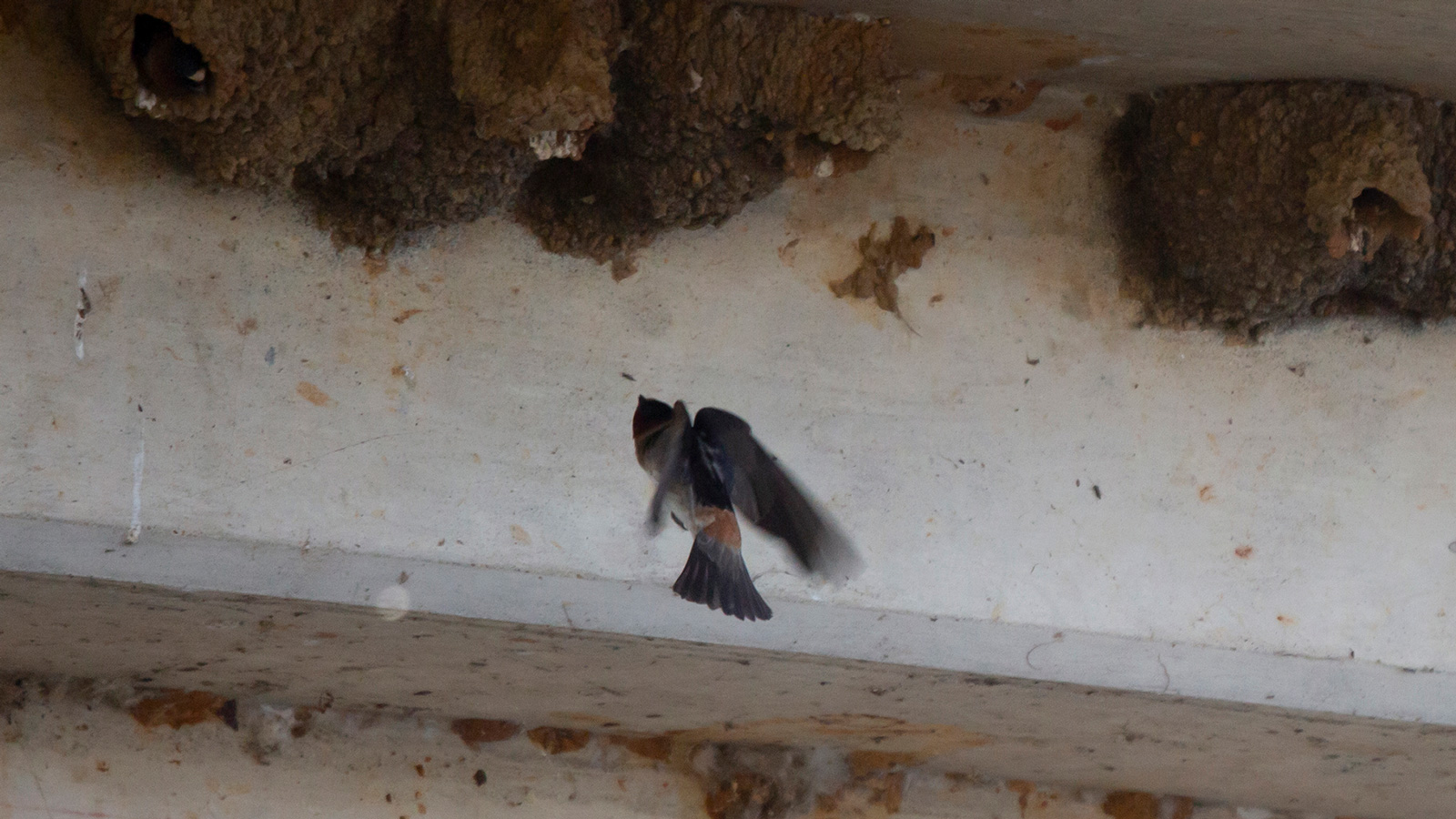 The locations in the badges are the biomes where we've met them (and where we think you'll be most likely to come across them). That doesn't mean they don't hang out in other places. 
Species of Martins and Swallows
Species in North Louisiana in Spring
By The Numbers
Learn more about martins and swallows in North Louisiana.
Species in North Louisiana in Summer
Species in North Louisiana in Fall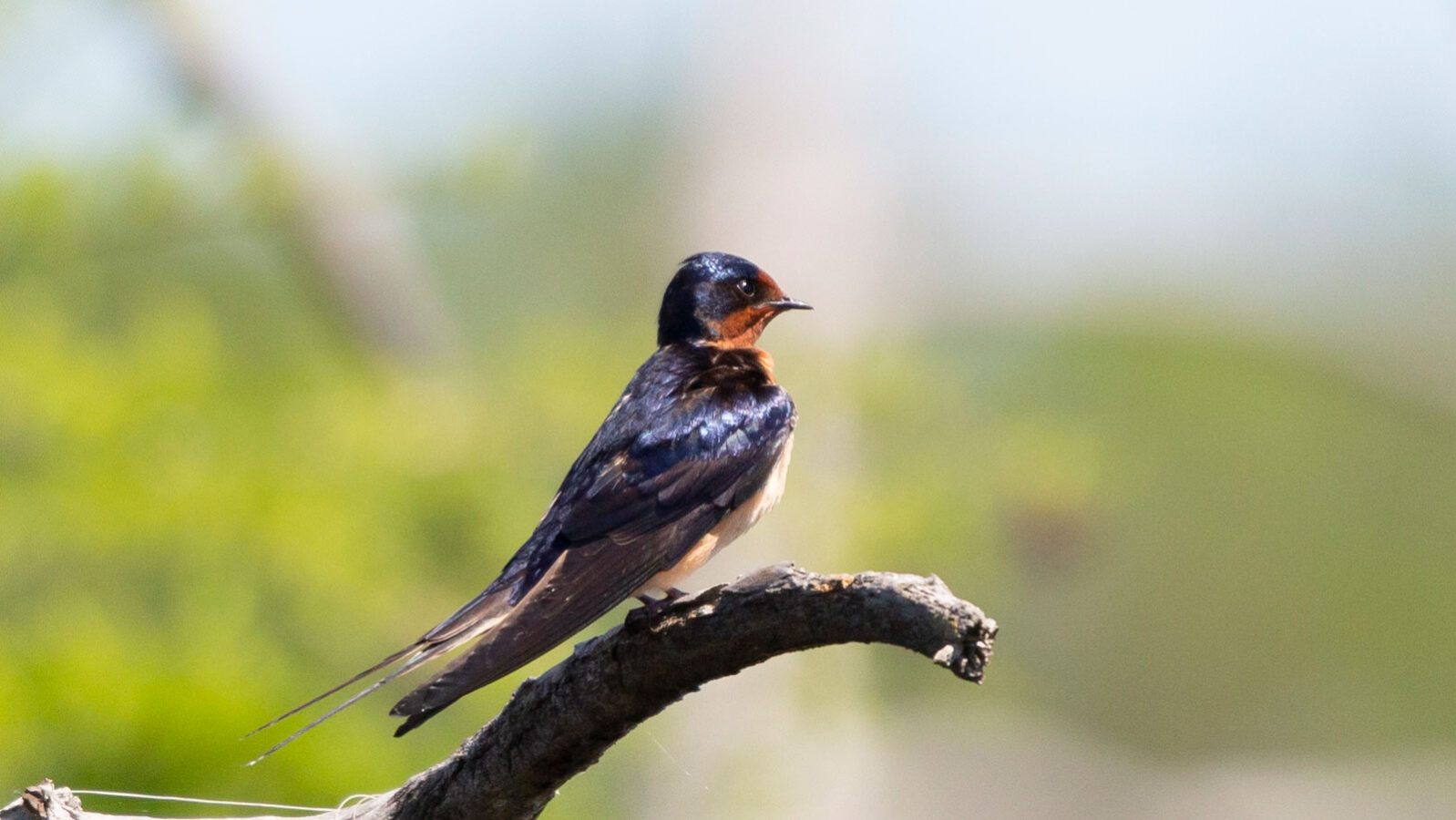 Barn Swallows
You'll meet barn swallows near lakes in North Louisiana from mid-spring through early fall. These birds will likely be perched at the water's edge or soaring above the water at the shore.
Learn More.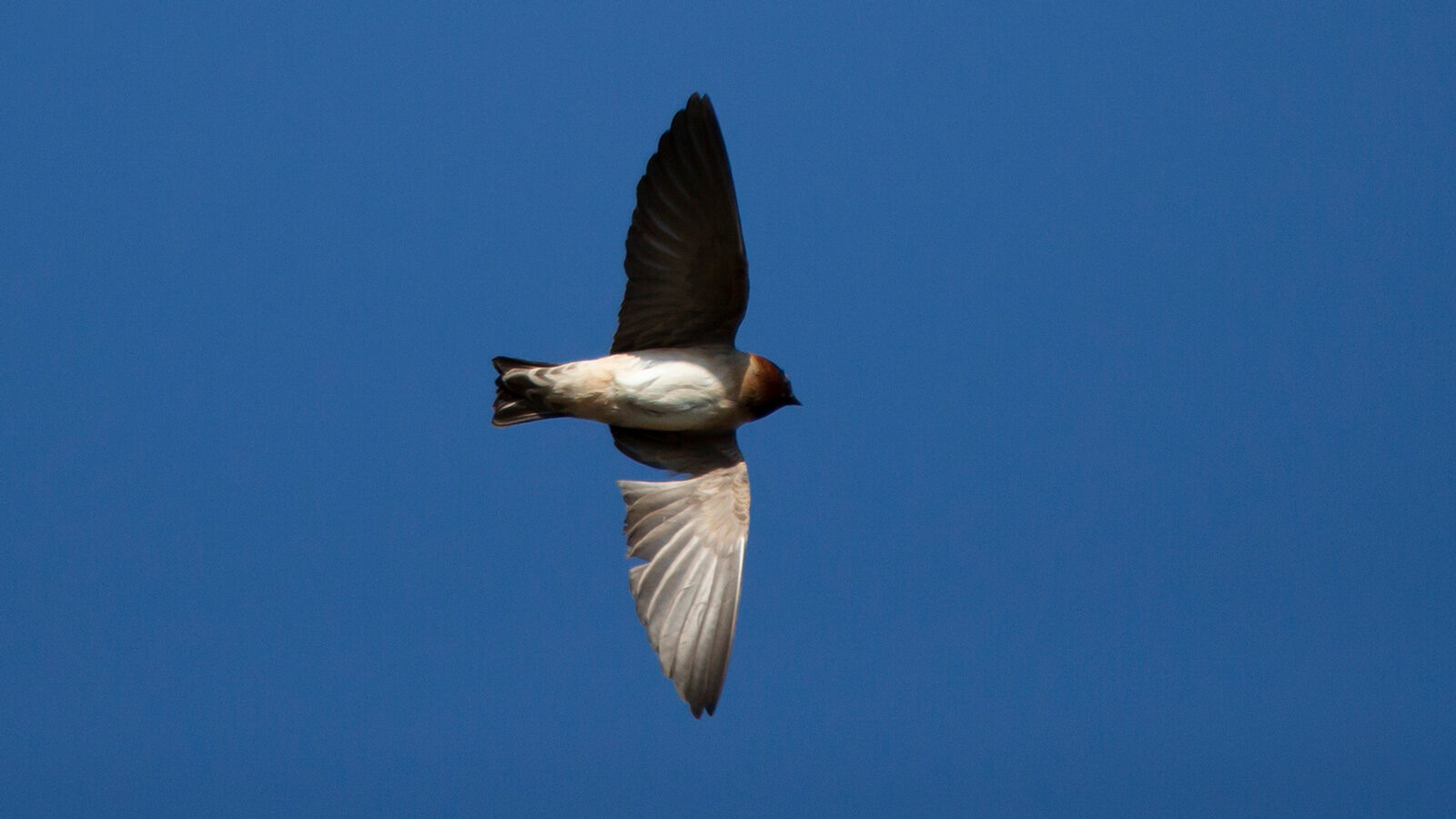 Cliff Swallows
Cliff swallows pass through North Louisiana in the early fall, and many nest in lake-adjacent overpasses throughout the area. You'll likely meet them soaring above water or fluttering in or out of their mud nests.
Coming Soon.
Explore North Louisiana's Outdoors.
Learn about birds found throughout North Louisiana's national wildlife refuges, Kisatchie National Forest ranger districts, state wildlife management areas, and state parks.