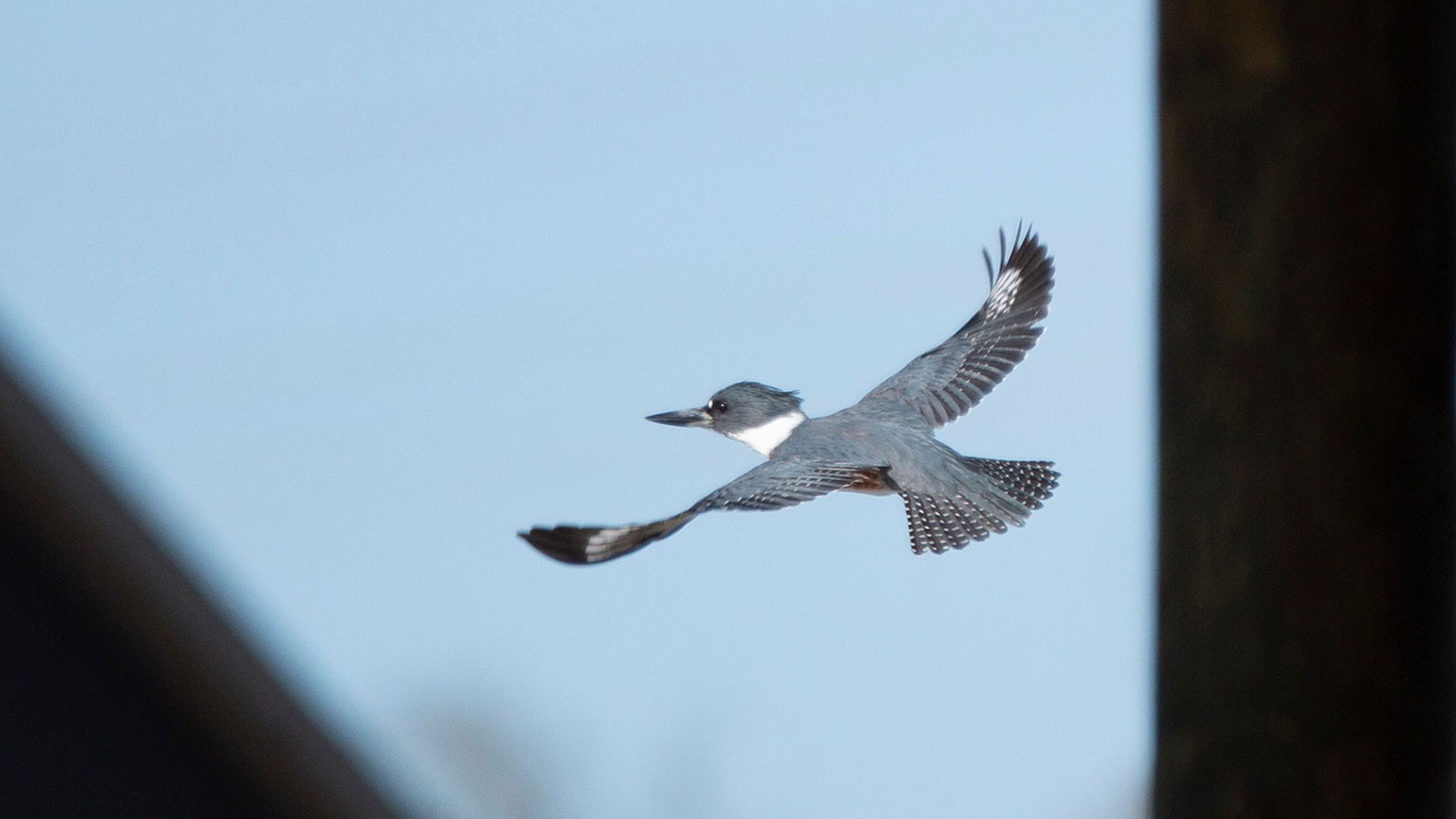 The locations in the badges are the biomes where we've met them (and where we think you'll be most likely to come across them). That doesn't mean they don't hang out in other places. 
Species of Kingfishers and Pelicans
Species in North Louisiana All Year
By The Numbers
Learn more about Kingfishers and Pelicans in North Louisiana.
Species In North Louisiana in Fall
Species in North Louisiana in Winter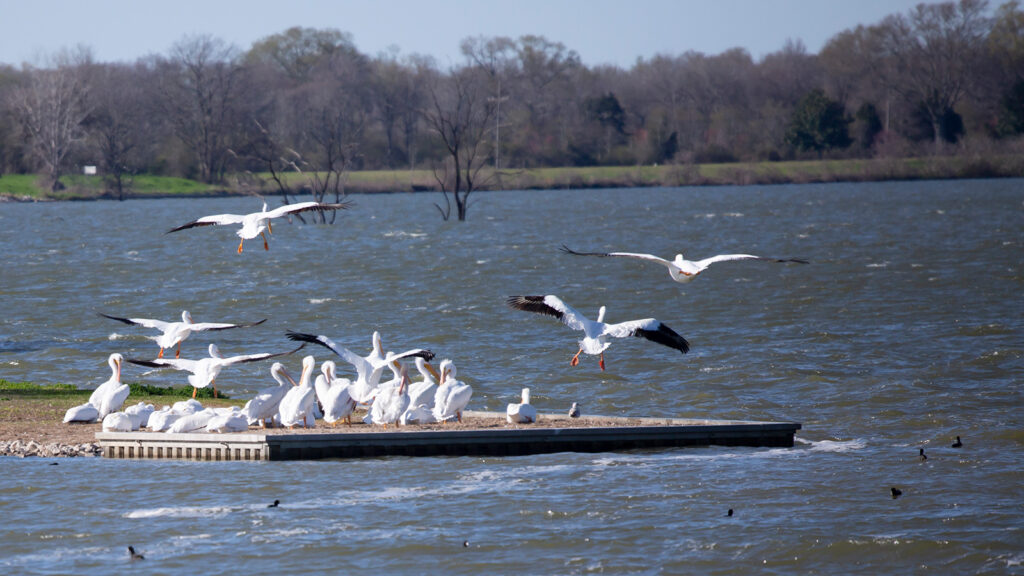 American Pelicans
Pelicans hang out in North Louisiana during the winter, and you'll find them in North Louisiana from October through March most years.
Learn More.
Explore North Louisiana's Outdoors.
Learn about birds found throughout North Louisiana's national wildlife refuges, Kisatchie National Forest ranger districts, state wildlife management areas, and state parks.