Common Starlings in North Louisiana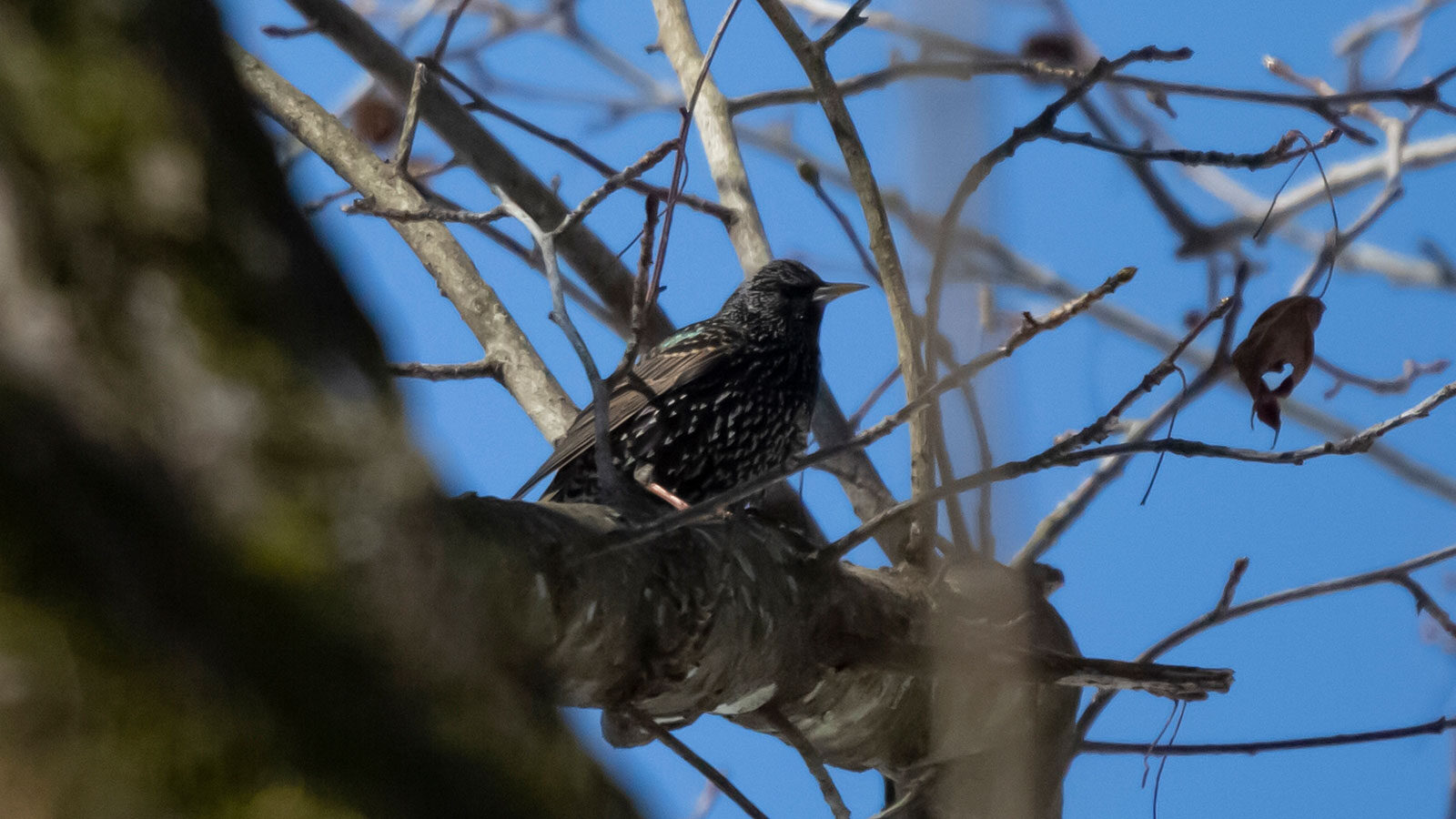 Did you know that common starlings can fly up to 48 miles per hour?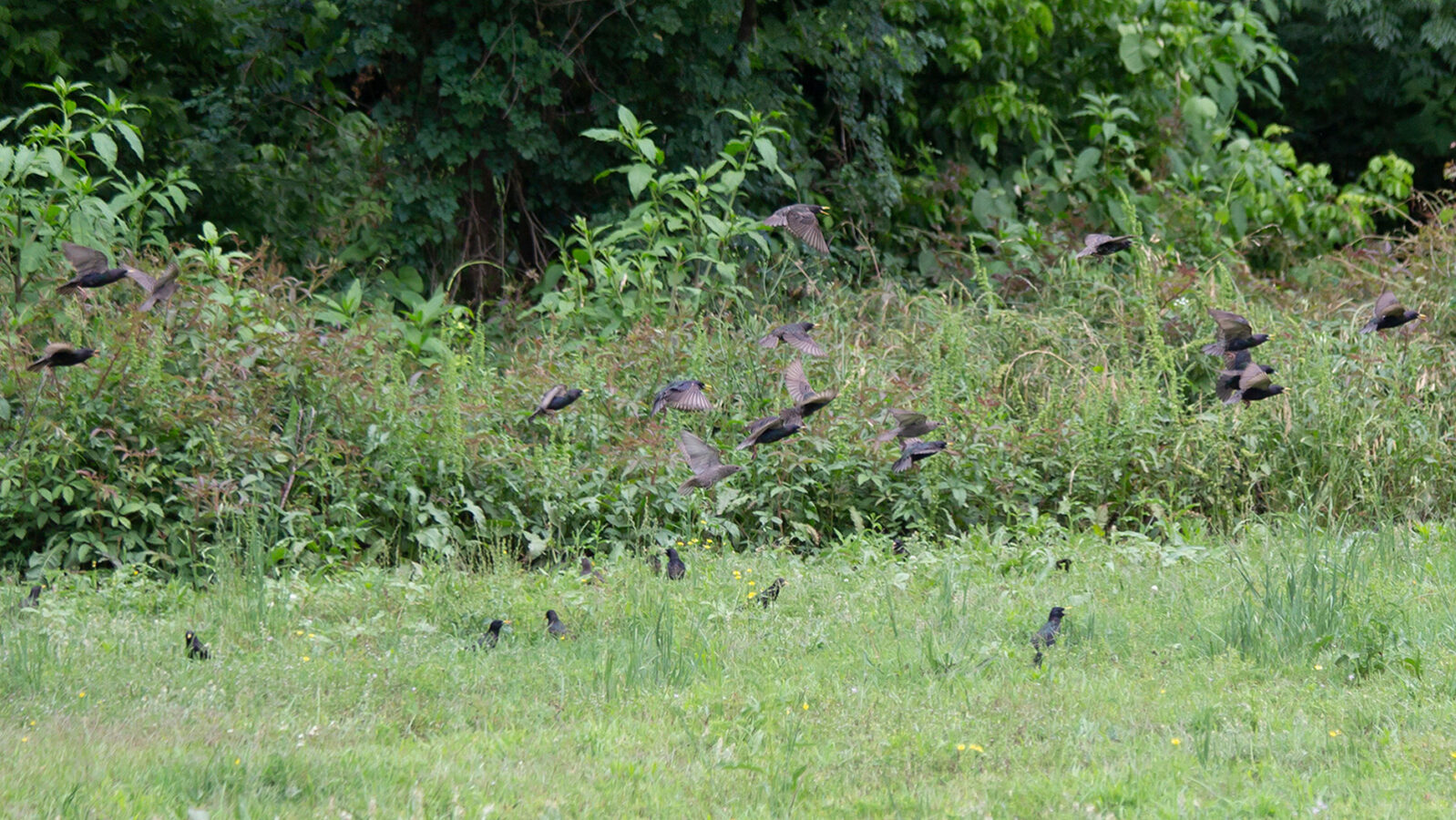 Common starlings are often confused with Brewer's blackbirds because both are black at a distance.  Common starlings have yellow beaks. Brewer's blackbirds have black beaks.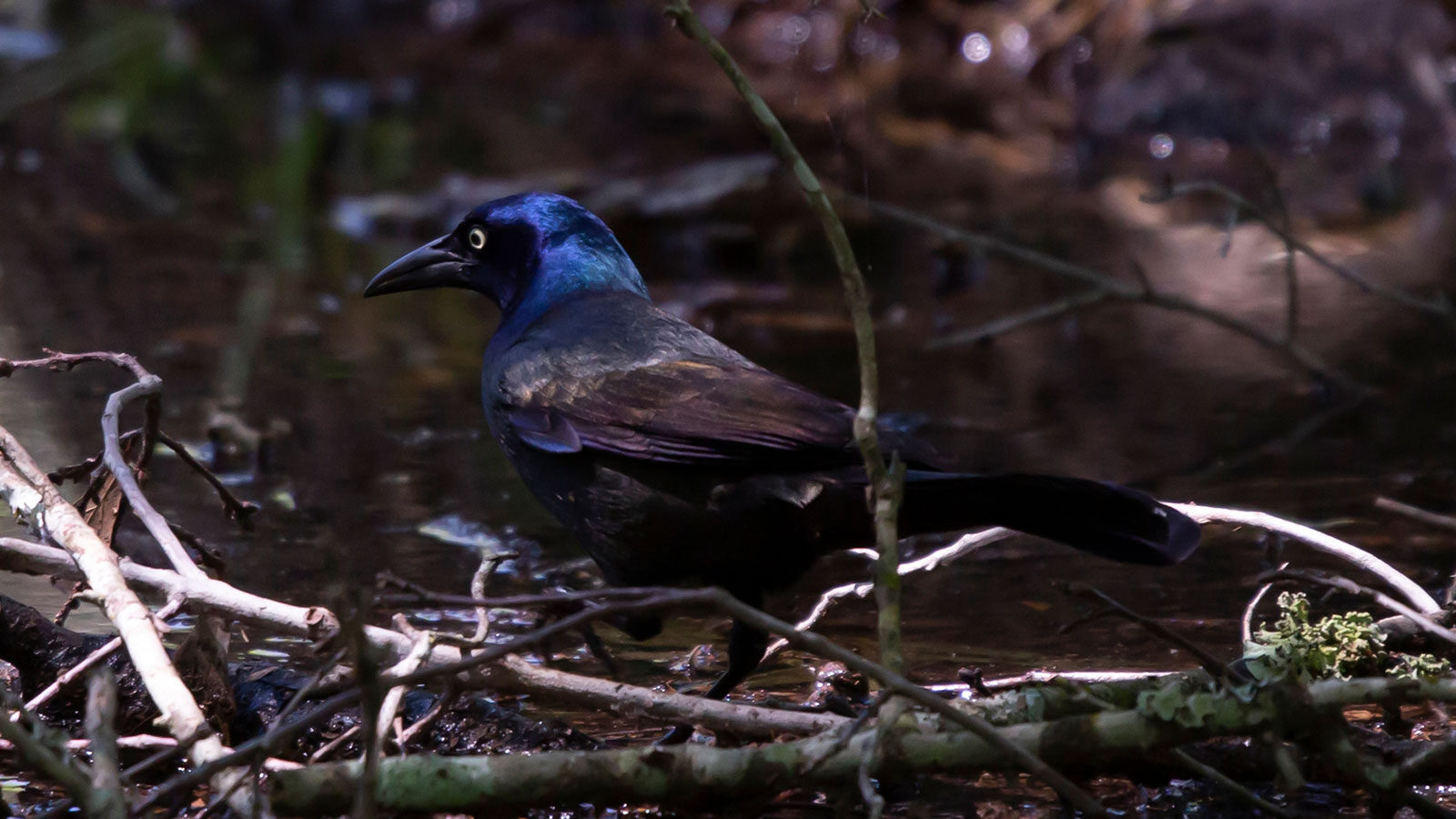 Common Starlings are often confused with common grackles because both have iridescent colors. Common starlings are smaller with shorter tails.