Gulf Fritillary Butterflies in North Louisiana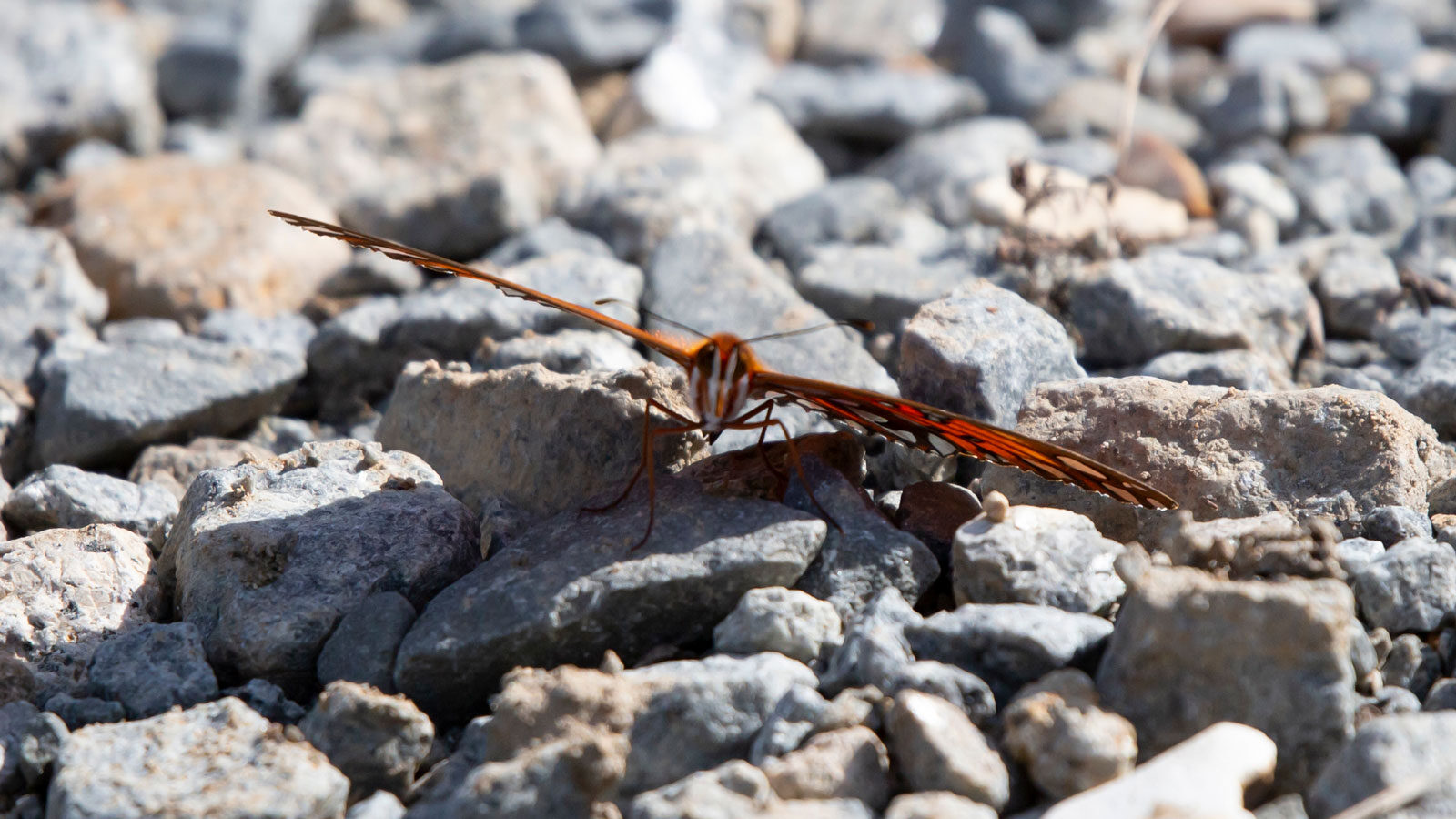 Did you know that gulf fritillary butterflies sleep at night and during severe weather?
Gulf Fritillary Butterflies
at
a Glance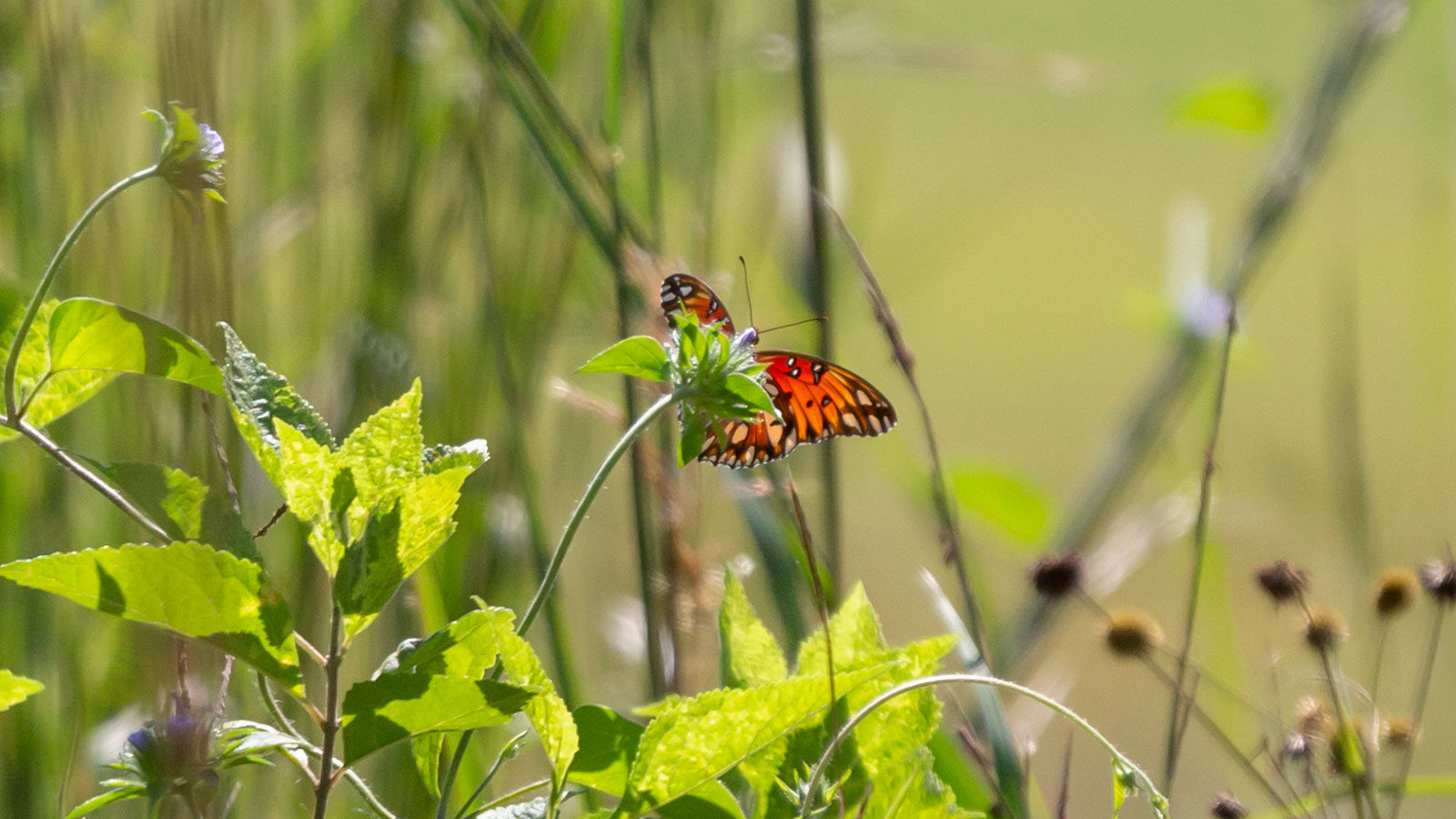 Gulf fritillary butterflies are often confused with red admirals because both have orange and black on their wings.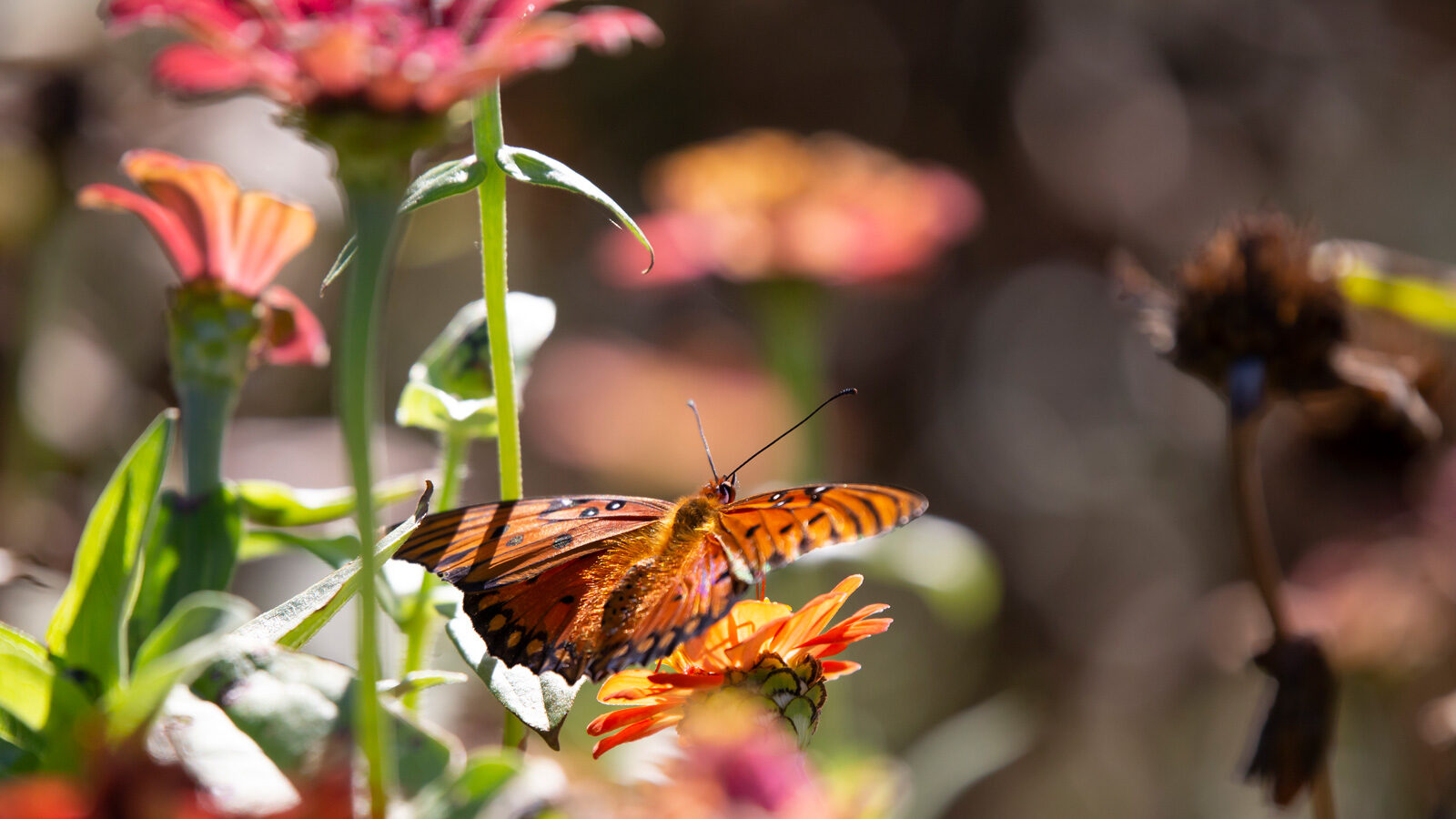 Gulf fritillary butterflies have more orange than black on their wings. Red admirals have more black and white spots on their wings.
See gulf fritillary butterflies @