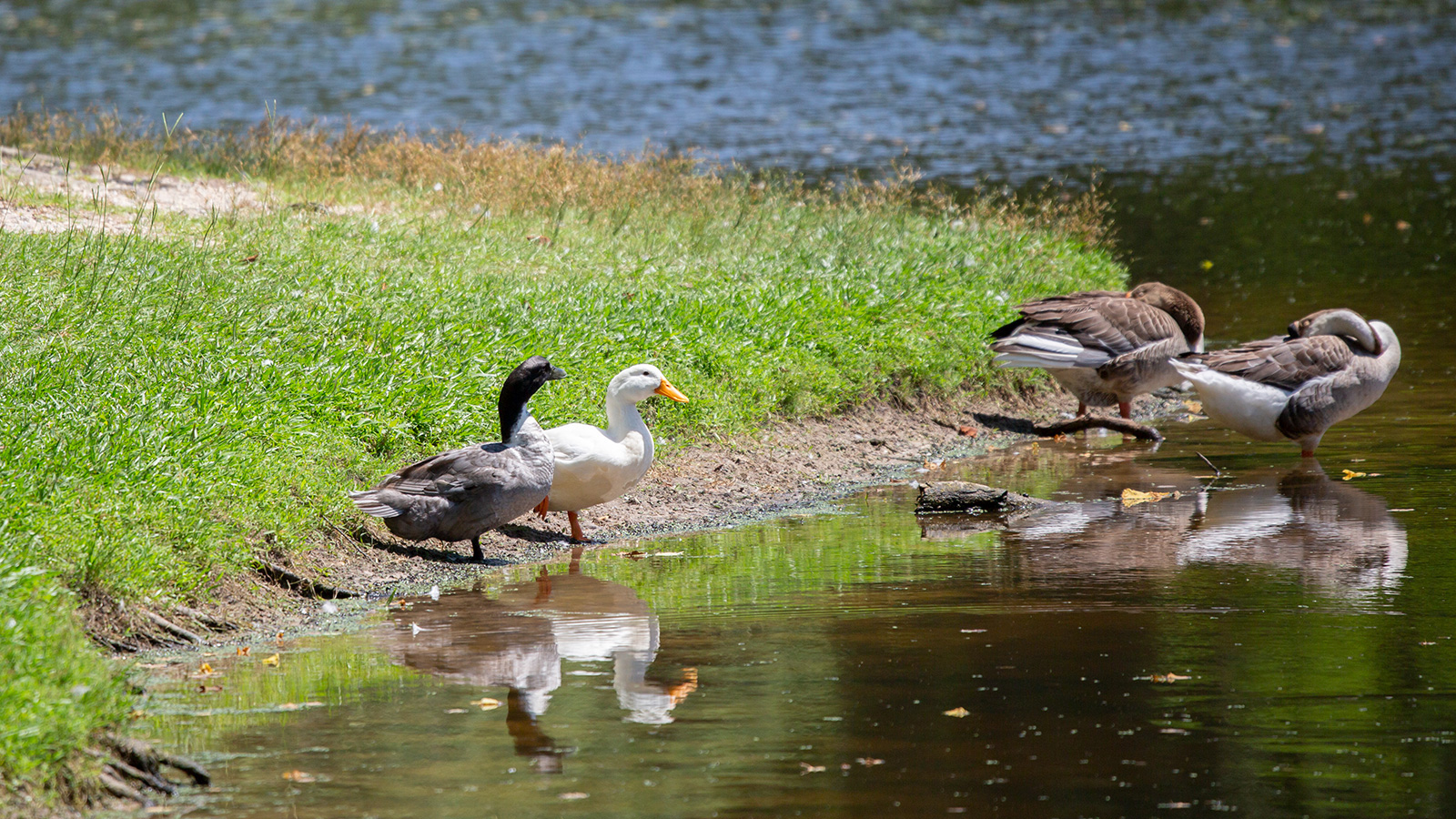 West Monroe
At A Glance
If you're looking for an easy-to-access recreational area to visit with your local wildlife, stop by Kiroli Park. You'll meet loads of amphibians, birds, bugs, fish, mammals, and reptiles.
Domestic Geese,
Rabbits, and
Our Take
Kiroli is one of the few sites that we list that isn't free, but it's worth the dollar per person price of admission. It's a fun park to visit, especially during the warmer months. Kiroli has numerous trails that wind through piney woods and over water, making it perfect for all kinds of suburban wildlife.
Our favorite things at the park are the bunnies and ducks, but we do understand that bunnies and ducks aren't for everyone. So, we'd like to point out that you can also meet other cool birds, like egrets and herons, blue jays, cardinals, and other kinds of songbirds; raccoons, numerous snake and turtle species, and rumor has it, you can even meet humans there.
Just watch out for joggers while you're there, and you'll be fine.
Helpful Links
To learn more about the Kiroli, its trails, and inhabitants, check out the park page on the City of West Monroe's website.