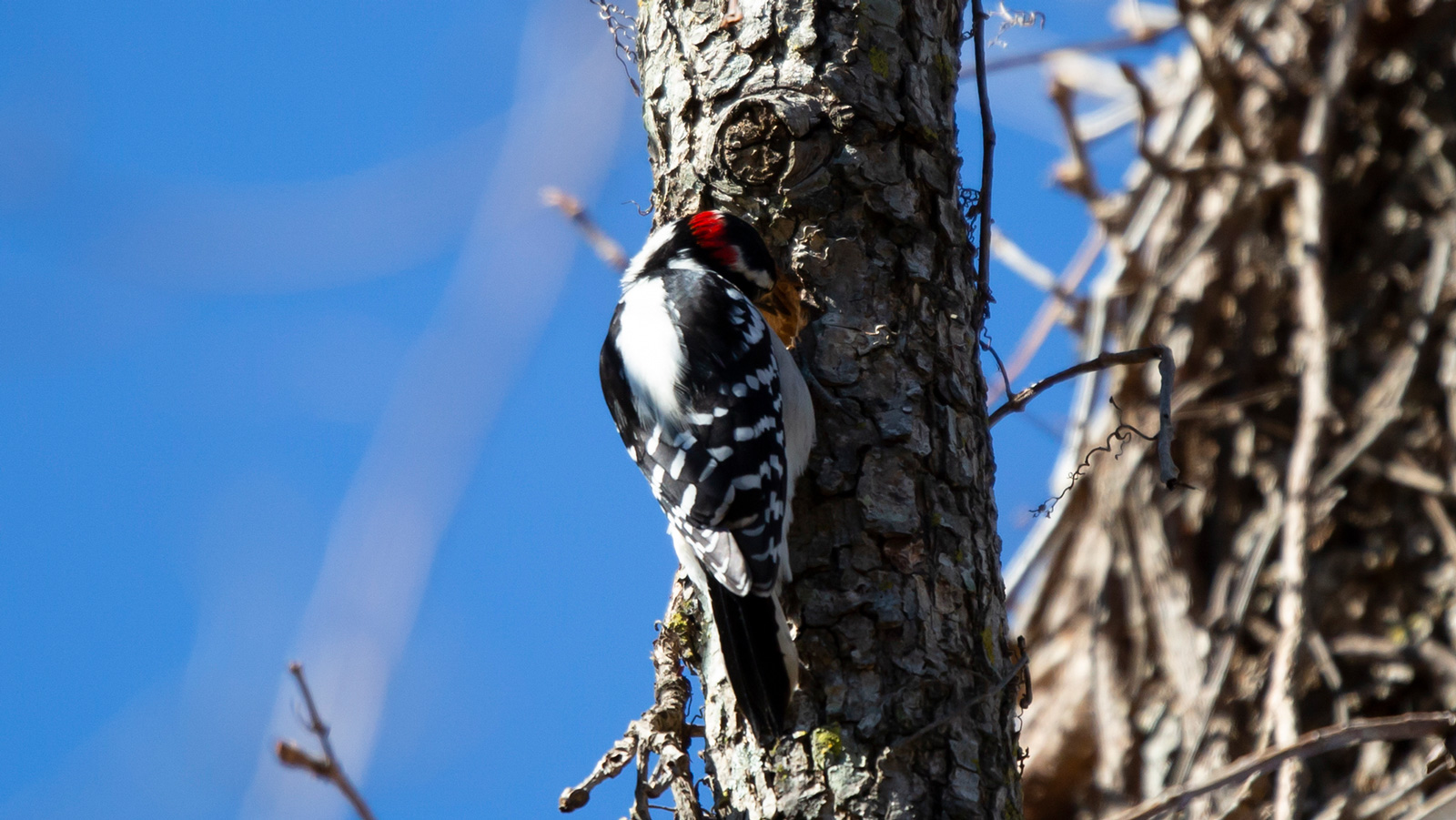 Hairy Woodpeckers in North Louisiana
Did you know that hairy woodpeckers will follow pileated woodpeckers or the sounds of them excavating to eat any uneaten insects?
Hairy Woodpeckers
at
a Glance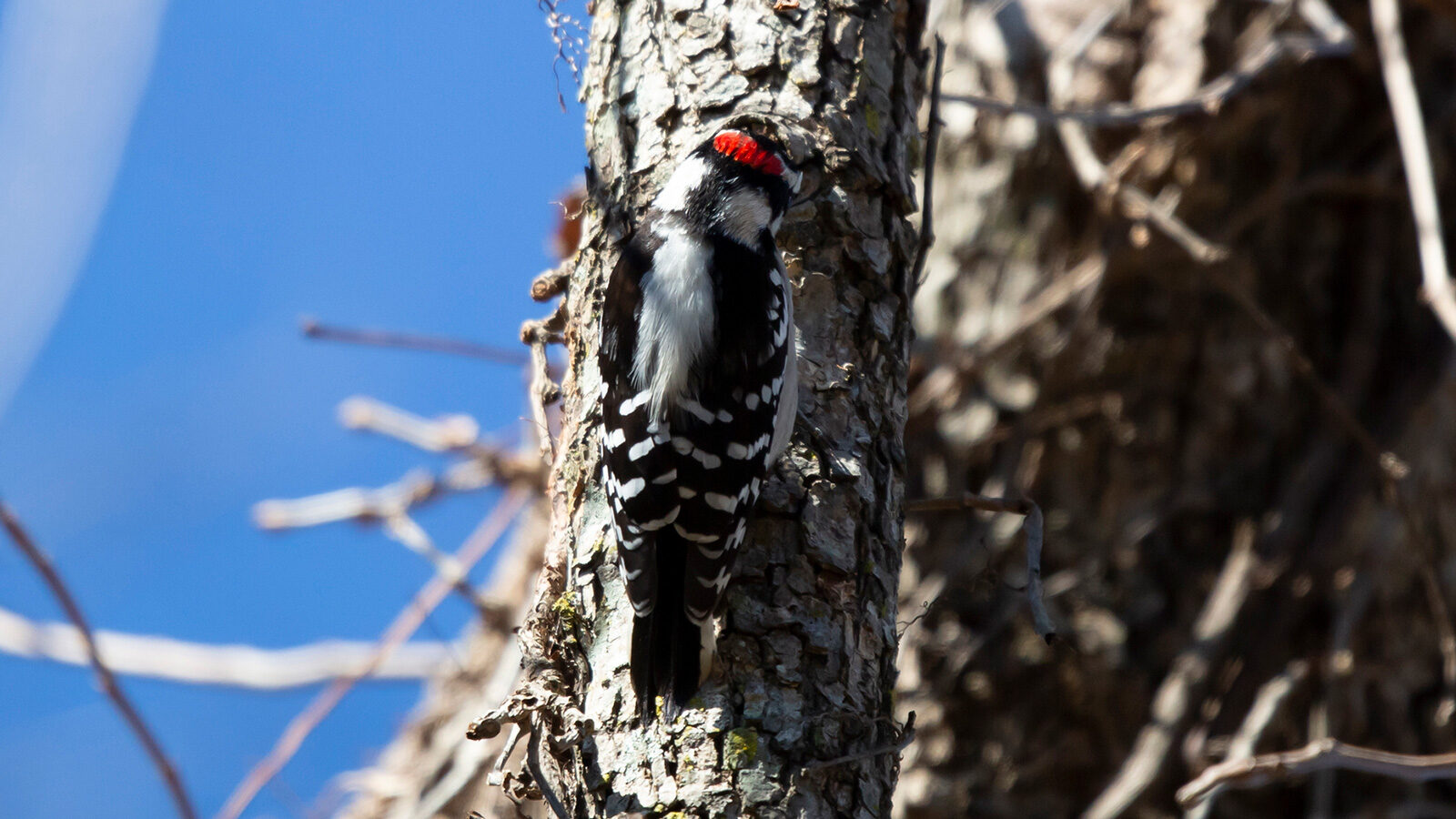 Hairy woodpeckers are often confused with downy woodpeckers because both are black and white woodpeckers.  Hairy woodpeckers are larger and have longer beaks.