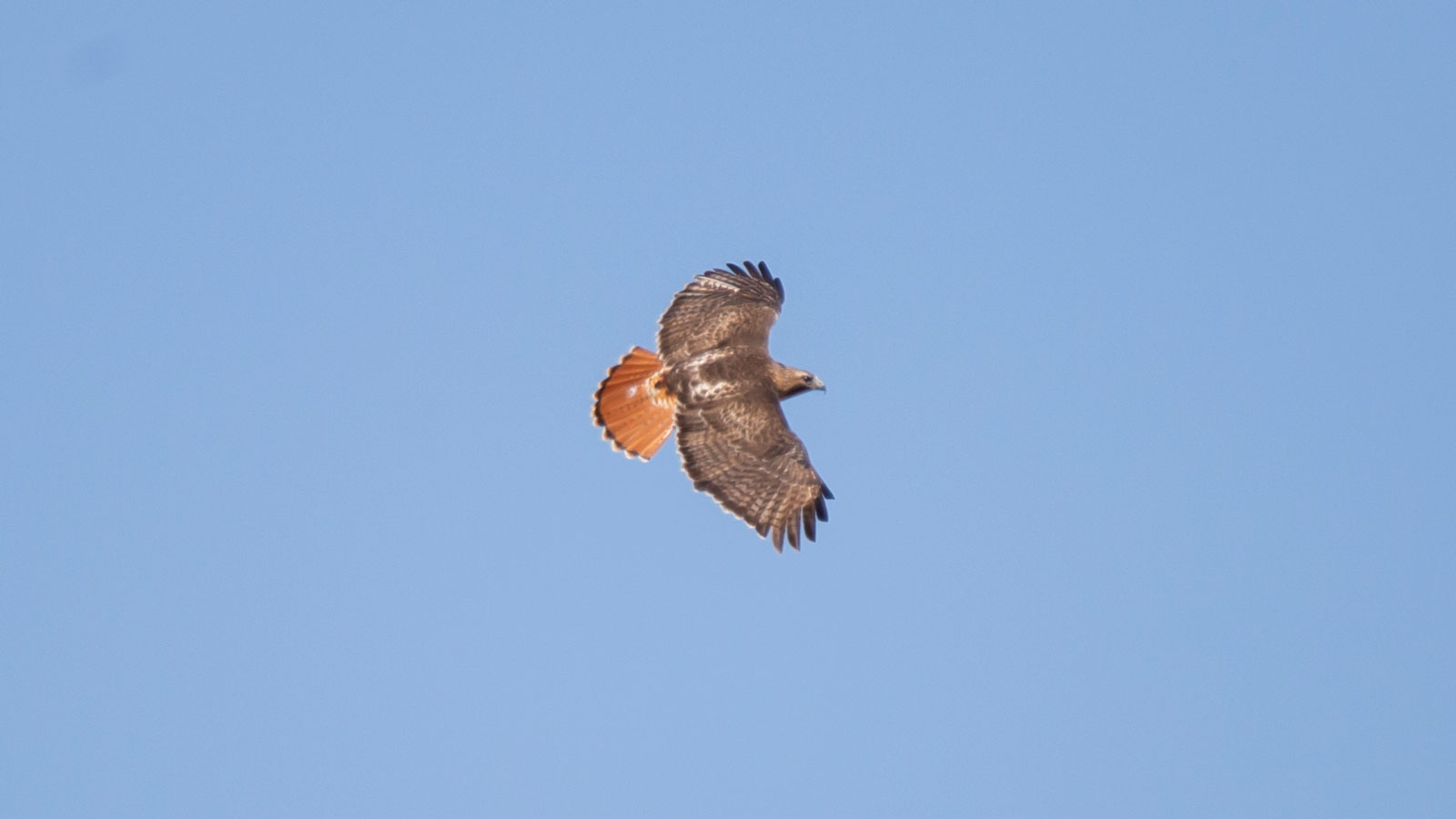 Red-Tailed Hawks in North Louisiana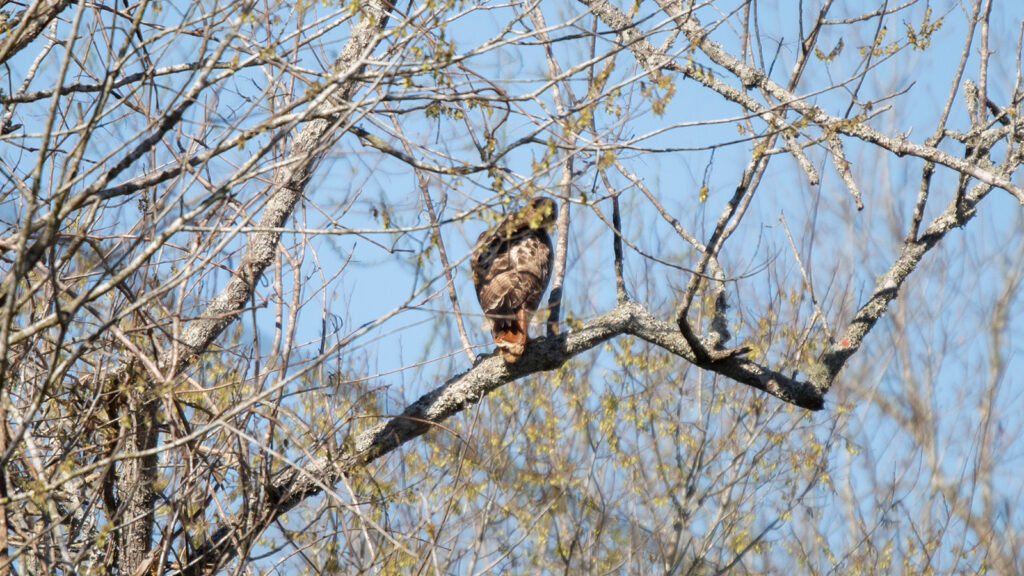 Did you know that the red-tailed hawk is the most common hawk in North America?
red-tailed hawks
at
a Glance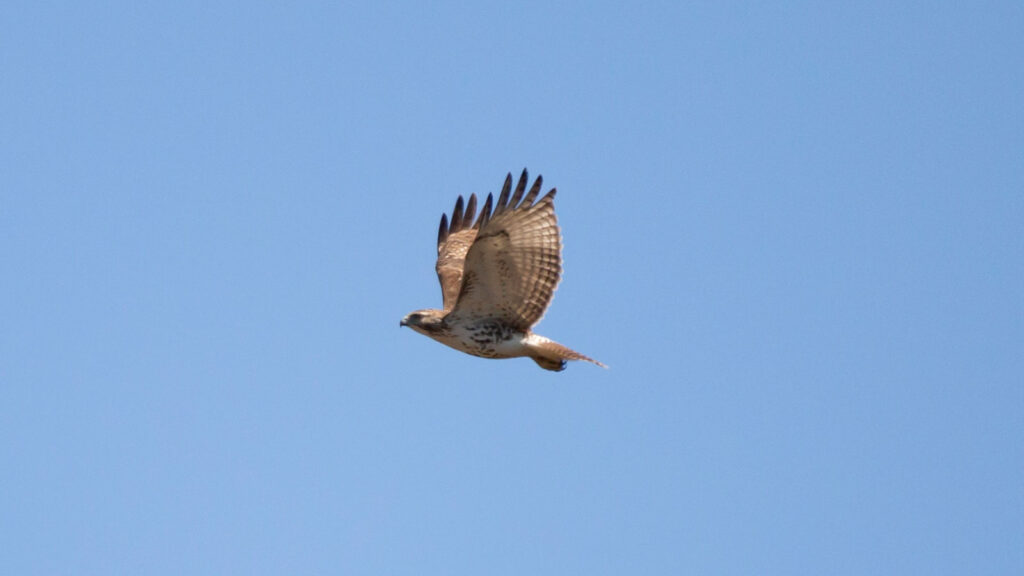 Red-shouldered hawks are often confused with red-tailed hawks because of their similar size and shape. However, red-shouldered hawks are smaller than red-tailed hawks.
Turkey vultures are often confused with red-tailed hawks for the same reason. When people see the brown body, they may confuse the two birds. However, the head of a turkey vulture is unique and helps people correct this misidentification.
Red-tailed hawks, aka chicken hawks, aka buzzard hawks, aka red hawks, are the most common hawks found throughout North America. These guys and gals are active in a wide range of temperatures and are common throughout forests, meadowlands, and even quiet cul-de-sacs and suburban neighborhoods. They're probably the best-known hawk in the United States, both because of their ability to nest in populated areas and because of their representation in media.
Odds are that if you haven't seen the bird in flight above your favorite hunting spot or backyard grill, you've seen this hawk in one of its many movie roles. Red-tailed hawks play extras in all kinds of Westerns, comedies, and even Rom-Coms. This hawk shows up in basically any movie or TV show set in the desert…because … reasons, usually typecast as a sign that there's looming danger in the wilderness. To be fair, the reasons for their overuse as movie mood villains may be due to their personalities. Red-tailed hawks are adaptable, super-intelligent, and are the most popular hawk with falconers because they're so easy to train. These super-smart birds may hit their marks better than other hawks.
Their warning call is even more famous than their tannish-red tails. Red-tailed hawks are stunt doubles for bald eagles, as movie sound designers often replace the eagle's pitchy, sweet, dolphin-like cry with the hawk's boisterous off-key Misfits scream.
Red-Tailed Hawks v. Predators
Red-Tailed Hawks and Humans
Like the best football teams, red-tailed hawks have the size and speed to make them successful. Few predators aside from bobcats, coyotes, humans, and owls can kill an adult red-tailed hawk. Eagles, owls, and crows will sometimes eat young red-tailed hawks and their eggs. Sometimes, smaller birds like crows will mob red-tailed hawks who move in to the neighborhood. Because they have so few predators, red-tailed hawks live up to 20 years in the wild.
Red-tails prefer open areas, such as fields or deserts, with high perching places nearby from which they can watch for prey. But these birds are adaptable and also dwell in human habitats, and they've increased their range over the past century.